Let's keep it vibrant.
First things first, I'm white. I feel that's important to say.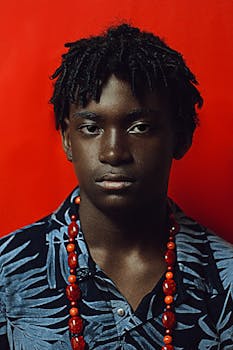 The Black Lives Matter campaign had a strong voice during lockdown. Can we keep the momentum?
It struck me that if we're going to continue using the word Great, we need to earn it. (Yes, I know it doesn't necessarily mean great of size or stature or achievements, different origin).
All campaigns and activities lose their impetus but this mustn't be allowed to. Why? Because it'll be like voluntarily tying our hands behind our back, wearing an eye patch, earplugs, gagging ourselves. You get the idea. By having that glass ceiling which stops competent, brilliant blacks from holding positions of power or authority, we're limiting this country's possibilities, stifling its potential.
This is painful to write. We're comfortable associating blacks with music, parties and trouble – I'm curious about why this is still happening. And my thoughts go like this.
Blacks are prevented from achieving their own potential (hence preventing the potential of Britain) because we're actually threatened by what we feel they could do. Outshine us, outwit us, out rule us?
We're killed all the bears here. Why? Because they threatened us. It seems to be what we do. Other countries seem able to live with wild animals, not us. We have to obliterate the threat. That's how we come to lead is it? Black people are not a threat but we squash their energy, oppress them, make success sop draining it takes the strength of a bear to plough on
A black PM – I look forward to the day. (Maybe like many, blacks look on this as heinous – few want to take on the white, male, middle class, corrupt world of politics.)
Blacks have an oratory skill which surpasses most of us. Their intonation is new and makes us sit up and listen. Aren't we yawning with the tired schoolboys shouting at each other in the Commons? Making in jokes, insulting in that unique English way where only they understand – something between a slanderous joke a jaded married person makes which sounds funny to others and is in fact acutely hurtful and personal.
OK if not politics then teaching, counselling and therapy, architecture, healthcare services (chiropractic, osteopathy, Reiki, optometrist…) Let's face it, anything.
Could be that the idea is that being introduced to us gradually. Blacks are now much more present in advertising. Shower gels, technology, breakfast cereals… Maybe the powers that be feel they must spoon feed us as though starting a toddler on solids. But let this not be a fad. Let's keep going.
I'm wondering how enviable, exemplary, outstanding this country could be if we were just to use the talent we have here. And that means more, much more than ticking boxes to say we're given work to the right number of underrepresented people. We need good people, not form filling.
But then we need good recruiters and we're back to square one. A good recruiter must be someone who is intelligent enough to see talent, swoop and exploit it (in the most productive, creative way.)
I think it might start at school. Maybe good teaching isn't always someone who's followed the conventional path. Could it be we need to be more imaginative and open to other routes to teaching? The Waldorf-Steiner approach strikes me as a good start. https://www.steinerwaldorf.org/steiner-education/what-is-steiner-education/
I've come across a number of teachers who have immediately struck me as being gifted. They just innately know how to relay information to those easily distracted, wandering minds. They do it with vigour and passion. Knowing the stuff isn't enough.
We're not usually aware of our prejudices. Most of us think of ourselves as egalitarian, without prejudice. This doesn't explain the disproportionate number of blacks being stopped by police or the inflated number not surviving the new virus. It's in the air we breathe, so subtle is the prejudice.
Often racism is so much a part of our culture and system, we' re unaware – many barely know what it is and how it manifests itself. Again education – education led by the culturally underrepresented.
What are we afraid of? That someone who's not white and middle class might influence our children and make teaching weighted, led by their own experiences? Minorites here have lived with that for an eternity.
I'm keeping this short: sometimes a quick firing of strong opinion is more readable than a slow, painful essay.
Change can be marvellous. I'm excited to see where it might take us. To the limits of our abilities maybe. Let's not cripple ourselves with our historic fear. Free ourselves and we free the nation, its talent and potential. Think where that could take us. It's dizzying and I want it now!